Tackling Taboos: Endometriosis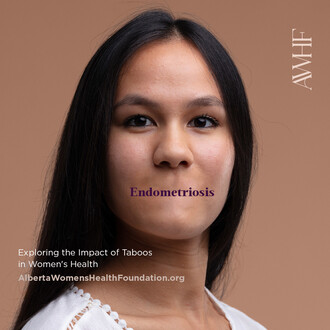 At the Alberta Women's Health Foundation (AWHF), we are on a mission to support the advancement of care and research in women's health. Tackling taboos is part of this. We surveyed over 2,200 people in Alberta, mostly self-identified women, to explore the impact of taboos on women's health, and to bring attention to medical conditions affecting women's lives in our province.
Endometriosis is one of the principal causes of painful periods yet remains a disease with extensive diagnostic delays.
Endometriosis is a condition in which cells similar to the lining of the uterus, or endometrium, grow outside the uterus. It can be asymptomatic, mild, or a disabling condition causing severe pain. The classic symptoms of endometriosis are very painful menstruation (dysmenorrhea), heavy menstrual bleeding, irregular periods, painful intercourse (dyspareunia), bloating, diarrhea, constipation, fatigue, and infertility.
"Endometriosis is extremely life-altering. It is hard to keep a job when you are constantly in pain. It's hard to make plans. It's hard to do anything because you never know what each day is going to be like. On top of that, every doctor mistreats you, and it is so degrading and scary that there's minimal help." - Survey respondent suffering from endometriosis
Endometriosis affects approximately 1 million people in Canada. It mainly affects women of reproductive age, with a prevalence of about 10%, and unmeasured numbers of transgender women.
In Canada, the average diagnostic time is 5.4 years, with over a 3-year delay from onset of symptoms to physician consultation and a 2-year delay between physician consultation and diagnosis. These delays are associated with a lack of awareness; in Alberta, only 4% of respondents believe that people are familiar with endometriosis, and only 30% of women respondents with endometriosis are likely to know others with the same condition. The wide-ranging symptoms and dismissal by healthcare professionals also contribute to delayed diagnosis. In Alberta, 40% of respondents with endometriosis reported seeking care from 5-10 healthcare providers for this condition. While many women reportedly shared their diagnosis with other people, the level of support by friends and family is limited. In Alberta, 17% of respondents had experienced endometriosis.
Endometriosis and associated symptoms have been shown to have considerable impacts on educational attainment, work productivity, career choices and success, impair social life and activities, affect family choices, negatively impact mental and emotional health, and adversely affect one's quality of life. In Alberta, 86% of those with endometriosis reported that the condition affected their home life, and 89% said effects on their work life.
Ninety percent of people with endometriosis said the pain and other symptoms they experience are disbelieved, dismissed, or ignored by others.
In these interactions, doctors, employers, friends, and even family members are the ones often dismissing these symptoms. We are trying to change this.
Read about how are trying to change the conversation around women's health in our latest report.
---
Researchers Leading the Way:
Dr. Pieter Kruger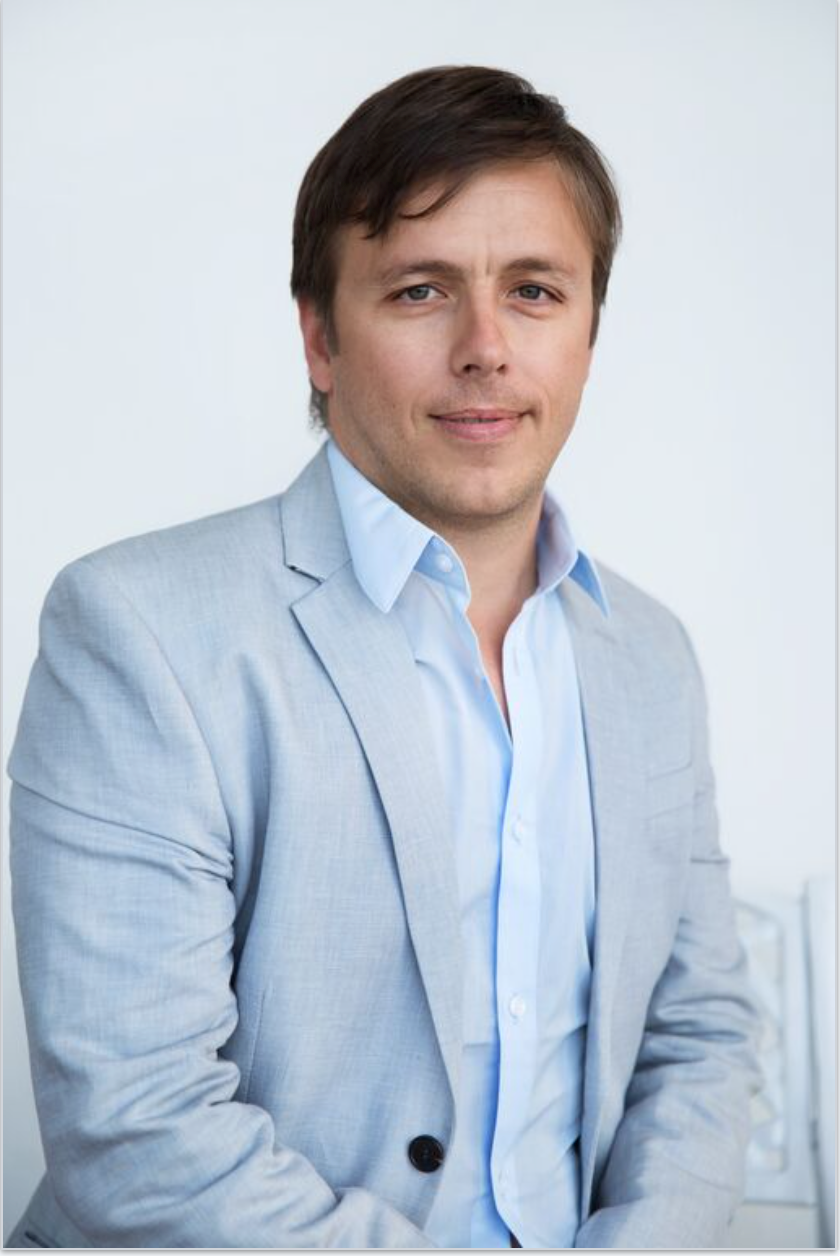 Dr. Pieter Kruger graduated as a doctor from the University of Stellenbosch in 2002 in South Africa. He practiced family medicine from 2006 - 2009 in Alberta and then proceeded to complete his residency in Obstetrics & Gynecology at the University of Alberta. He completed a two-year fellowship in Urogynecology and Minimally Invasive Surgery at the University of Toronto where he developed expertise in the management of complex urinary, bladder and pelvic floor disorders as well as endoscopic management of benign gynecologic conditions like uterine fibroids and endometriosis and other advanced laparoscopic procedures.
Dr. Kruger's practice focuses on General Obstetrics, and minimally invasive gynecological surgery in the field of general and urogynecology. He works at the Royal Alexandra Hospital and is an assistant clinical professor at the University of Alberta.
He is a member of WCHRI, the American College of Obstetricians and Gynecologists, the Society of Obstetricians and Gynecologists of Canada, the American Society of Advanced Laparoscopy as well as the International Urogynecological Association. He was a board member of the South African Society of Reproductive Medicine and Endoscopic Gynecology. He served as fellowship director for Urogynecology at the University of Cape Town and recently served as the assistant program director for Obstetrics and Gynecology at the University of Alberta.
Dr. Kruger shares a practice with 10 other Obstetrician/Gynecologists at the Women's Health Clinic of Edmonton.
Support: 
https://endometriosisnetwork.com