Meet Amber Mosewich – Researching stress, coping, emotion, and behavioural responses within sport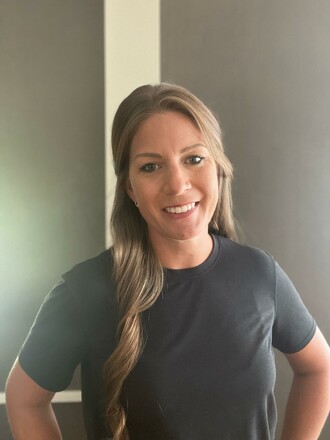 Dr. Amber Mosewich is an associate professor at the University of Alberta in the Faculty of Kinesiology, Sport, and Recreation and a researcher with the Women and Children's Health Research Institute (WCHRI). The vast majority of her work involves women and youth athletes and the unique demands and challenges this group has in navigating their sport and health pursuits.
Dr. Mosewich's vision through her research is to understand, develop, and foster the psychological skills and resources necessary to facilitate successful and positive sport experiences.
"I want women and girls to reach their full potential in sport throughout various life stages—to do this we need to support health and well-being alongside performance."
- Dr. Mosewich
Dr. Mosewich notes that women and girls face unfair disadvantages in sport based on their gender. Women's unique needs and experiences in both health and sport are often overlooked, understudied, and underfunded. She believes there is a need to address health and sport from a gender-specific lens, as there are many benefits to gain.
"Alongside building physical literacy, supporting physical health, and providing a foundation for lifelong physical activity, sport also provides for the development of psychological and social skills that can support pursuits in many life domains," said Dr. Mosewich. "In being systematic and purposeful, sport can be a vehicle for women and girls to learn, grow, and contribute. Missing out means lost opportunities to develop physical, psychological, and social skills—all of which are important now and in the future!"
Click below to watch a short video about Dr. Mosewich's work: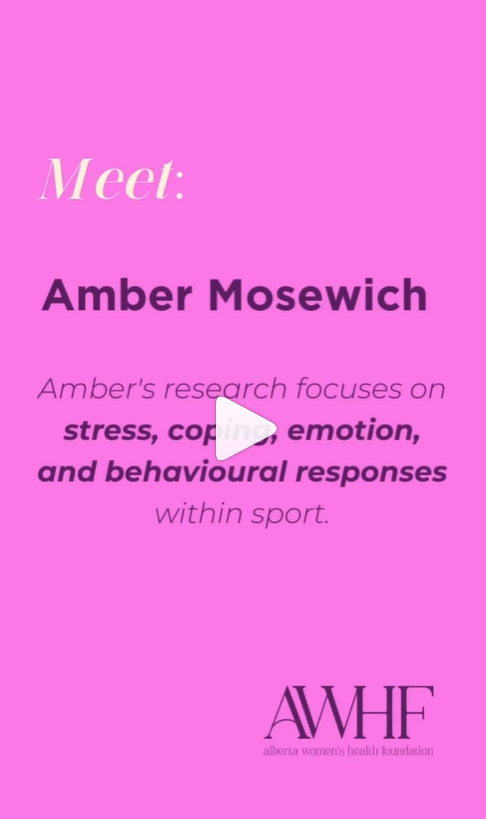 Some of Dr. Mosewich's most relevant publications include:
Domain-specific grit, identity, and self-compassion in intercollegiate athletes. 

Mosewich, A. D., Dunn, J. G. H., Causgrove Dunn, J., & Wright, K. S. (2021). Sport, Exercise, and Performance Psychology, 10(2), 257–272. doi: 10.1037/spy0000267.

The AWHF is extremely proud to support the work of Dr. Tara McHugh and others like her, such as Dr. Margie Davenport and Dr. Tara McHugh. Brilliant researchers like these women are leading the charge in providing an appropriate base of research and evidence for making effective changes to sport practices and policies, and ultimately working to remove gender bias.


Dr. Mosewich is also funded by SSHRC (Social Science and Humanities Research Council of Canada) and SPRI (Sport Participation Research Initiative).
For more information on Dr. Mosewich's work, we encourage you to follow her work by viewing her profile on WCHRI, visiting the UAlberta Faculty of Kinesiology, Sport and Recreation website at uab.ca/KSR
To support more researchers like Dr. Mosewich, please consider a donation to the AWHF.