Edmonton Elks event raises funds for ovarian cancer research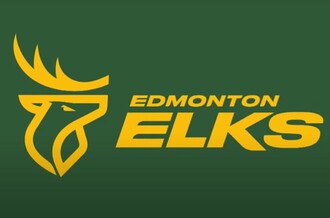 On Monday, June 28th, the Edmonton Elks launched a new 50/50 for one day only, in support of women's ovarian cancer research, supporting the Edmonton Elks Women's Ovarian Cancer Research Endowment and Alberta Women's Health Foundation. 
In less than 24 hours, the pot stretched up to $51,560 which means...
We are pleased to share that the 50/50 successfully raised over $25,000 in the fight against ovarian cancer!
The lucky winner has come forward, and will enjoy a cheque presentation later in the fall.
The funds raised will go to support local researchers supported by WCHRI, like Dr. Cheng-Han Lee, holder of the Sawin-Baldwin Chair in Ovarian Cancer.
To read more about the endowment fund and Dr. Lee, click here.
The 50/50 event was sponsored by James H. Brown & Associates, and was well-received as an exciting new addition to the Edmonton Elks' annual fundraiser, which would usually be held as a dinner gala at the Brick Field at Commonwealth Stadium. 
The fund itself was announced in 2007 in memory of longtime EE staffer Pam Monastyrskyj after she lost a lengthy and courageous battle with ovarian cancer, inspiring all those around her.
We encourage you to visit the Edmonton Elks social channels to learn more about the Women's Dinner online 50/50; hear from the foundation's Sharlene Rutherford about the fundraiser's importance; meet the new research chair, Dr. Lee; and get to know this year's "Pam's Hero" as well as who Pam Monastyrskyj was.
Thank you again to the Edmonton Elks, James H. Brown & Associates, and all those who made the event a success, and of course everyone standing up in the fight against ovarian cancer.
To help support more research into the detection, prevention and treatment of ovarian cancer, please consider a donation to the AWHF.