#BreakTheBias and share your story this International Women's Day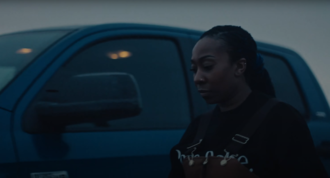 Will you help #BreakTheBias?
On Tuesday of next week, we will be celebrating International Women's Day, with our collective goal to #BreakTheBias and create a more gender-equal world.
Ahead of this momentous day, we are encouraging our community to share their own stories and experiences of gender bias to bring further awareness to these issues and take us one step closer to a world free of bias, stereotypes and discrimination.
March 8th also marks the one-year anniversary of the launch of the Alberta Women's Health Foundation (AWHF).
Along with our partners from the University of Alberta and Women and Children's Health Research Institute (WCHRI), the AWHF will be participating in a panel discussion focusing on the disparities that exist for women in health research and care.
The event, titled "Break the Bias: Dismantling Disparities in Women's Health Research and Care," is free and open to the public. We encourage you to join us for what will be a captivating discussion, happening virtually March 8th, from 7:00 - 8:30 PM MST.
Hosted by UAlberta, the speakers will include several of the country's most prominent women's health researchers and medical minds, all from UAlberta and WCHRI: Dr. Colleen Norris, Dr. Nese Yuksel, and Dr. Sandra Davidge; President and CEO of the Royal Alexandra Hospital Foundation and Alberta Women's Health Foundation, Sharlene Rutherford; and the talk will be moderated by Global News Edmonton's highly awarded health journalist, Su-Ling Goh.
We are also proud and excited to share this 'teaser' video, with more to come from the AWHF... 
We hope you'll join us!
#BreakTheBias