Alexa Thompson Receives Prestigious Vanier Scholarship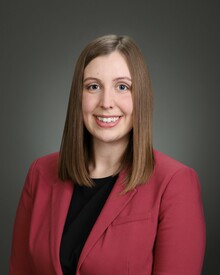 We would like to extend our congratulations to Alexa Thompson, a Ph.D. student at the University of Alberta in the faculty of Laboratory Medicine and Pathology, on being awarded the prestigious Vanier Canada Graduate Scholarship for her work on improving the diagnosis and care for marginalized cohorts and prenatal patients infected with hepatitis C.
Pregnant women with hepatitis C can pass the virus to their babies during pregnancy, so not only are they at risk for liver complications, but their babies will be as well. Without intervention programs that identify and treat hepatitis C before complications occur, both mother and baby can go on to develop liver issues. In fact, hepatitis C is the leading cause of pediatric liver disease across Canada.
Alexa's research specifically focuses on trying to both improve the identification of hepatitis C in pregnant women and their babies and create new intervention programs that provide more opportunities for treatment.
The Vanier Canada Graduate Scholarship provides $50,000 per year for up to three years to each successful recipient for graduate and Ph.D. students studying at Canadian universities. 
Alexa is a former WCHRI summer student and a past recipient of funding from the AWHF for her research. You can read about her work in more depth HERE. 
Well done, Alexa! We applaud your dedication to women's health research and look forward to seeing what you achieve next.