Proudly Supporting WCHRI's 13th Annual Research Day - Nov 4th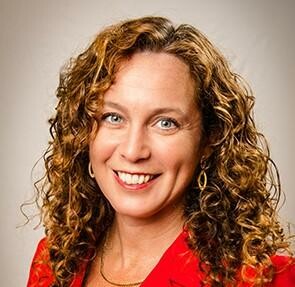 The Lois Hole Hospital for Women is the flagship home of the Women and Children's Health Research Institute (WCHRI), a fact that is an immense source of pride for our hospital, our foundation and our donors. As such, the Royal Alexandra Hospital Foundation proudly supports Research Day, along with partners University of Alberta and Alberta Health Services, and the Stollery Children's Hospital Foundation.
Research Day is held annually by WCHRI to share out and celebrate the latest findings in women's health research. This year was the first year the event was held virtually, with different 'rooms' attendees could drop into to learn more about specific topics.
As Sharlene Rutherford, President and CEO of the Royal Alexandra Hospital Foundation, stated in her opening remark, "I believe this first virtual research day is not only a sign of the times; it signals an exciting future—one in which investors in research, whether public, private, or not-for-profit—can engage with scientists and clinician-researchers easily, and with an outcome that includes shared understanding, shared goals, and shared values."
The program's keynote speaker was Dr. Cara Tannenbaum, scientific director of Canadian Institutes of Health Research's Institute of Gender and Health. 
Dr. Tannenbaum spoke on women's health and gender research in her feature presentation, "From birth to death and everything in between: Tackling sex and gender in women's health research across the lifespan." Dr. Tannenbaum discussed how differently women's health can be affected across realms such as autism, alcohol tolerance, endometriosis, poorly tested implants (also known as "The Implant Files"), pregnancy and childbirth, and much more—even the genderization of specific words in the English language (attendees were encouraged to look up the origin of the term "hysteria" and its ties to female anatomy). 
She called attention toward the trend of "bikini medicine"—how women's health has often focused too narrowly on women's reproductive organs—and how we must continue to expand this view to take into account the full physiological differences between the genders in terms of providing better healthcare.
Dr. Tannenbaum's keynote presentation
Attendees also heard from WCHRI's top trainees in four main areas: children's health and well-being, pregnancy and developmental trajectories, lifelong women's health, knowledge translation and decision-making. The trainees did an excellent job condensing their work and presenting in rapid-fire "3MT" style, shorthand for "three-minute thesis." 
Dr. Sandra Davidge, Executive Director of WCHRI, and Todd Alexander, Associate Director of WCHRI, gave the closing remarks, sharing their appreciation for the hard work and collaboration undertaken by the researchers and partners in making steady strides forward in the name of women's health.
Thank you again to all those working tirelessly to close gaps in women's health research!